Our Healing Necklace does honor to it's name, it's made with an all natural Quartz Crystal. This makes it a very special addition to your ISLA IDA® collection.
Quartz Crystals are known for their healing powers as it lowers your personal frequency and it's believed to help with anxiety as well as spiritual growth.
Since we use natural crystals to craft your Healing Necklace it will be 100% one of a kind.
Hand-made with care

Size: Adjustable

Colors: Silver & 18K Gold

Material: 916L Stainless Steel (allergen free)

All natural Quartz Crystal
ISLA IDA® original
Goes perfectly with your

 

Healing Bracelet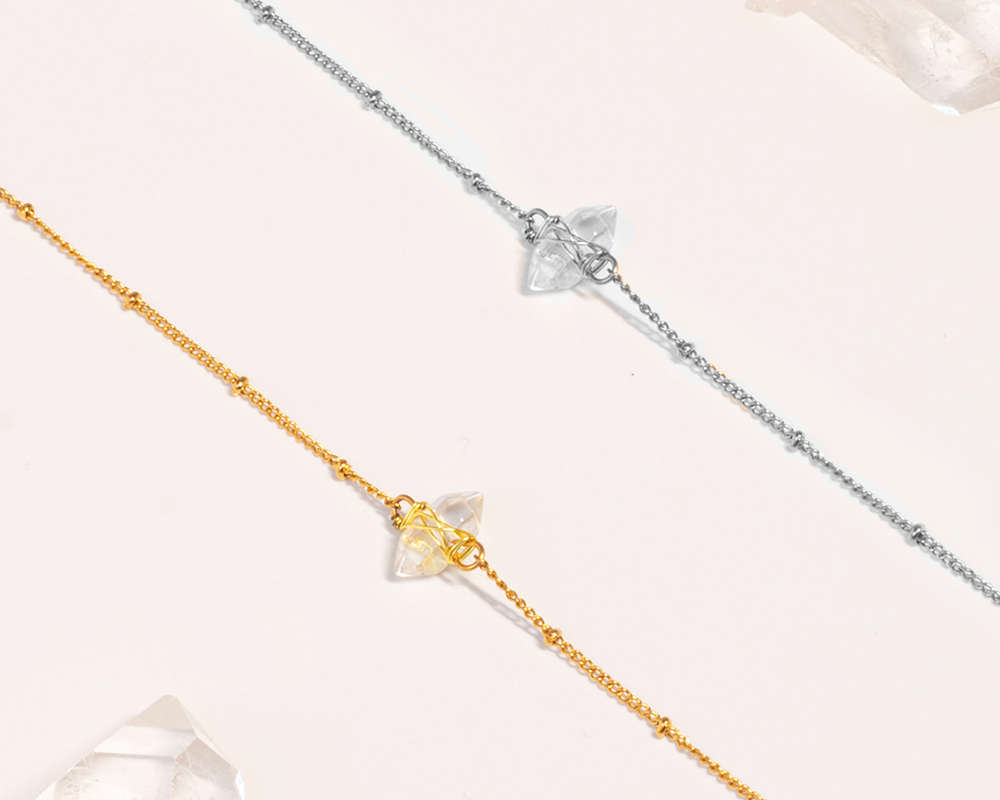 ETHICAL SOURCED CRYSTALS
Taking crystals from mother earth in an unethical way will affect it's energy. We strictly get our crystals from gem vendors with whom we have a trusted relationship. This way you can be sure your healing necklace carries the purest energy possible.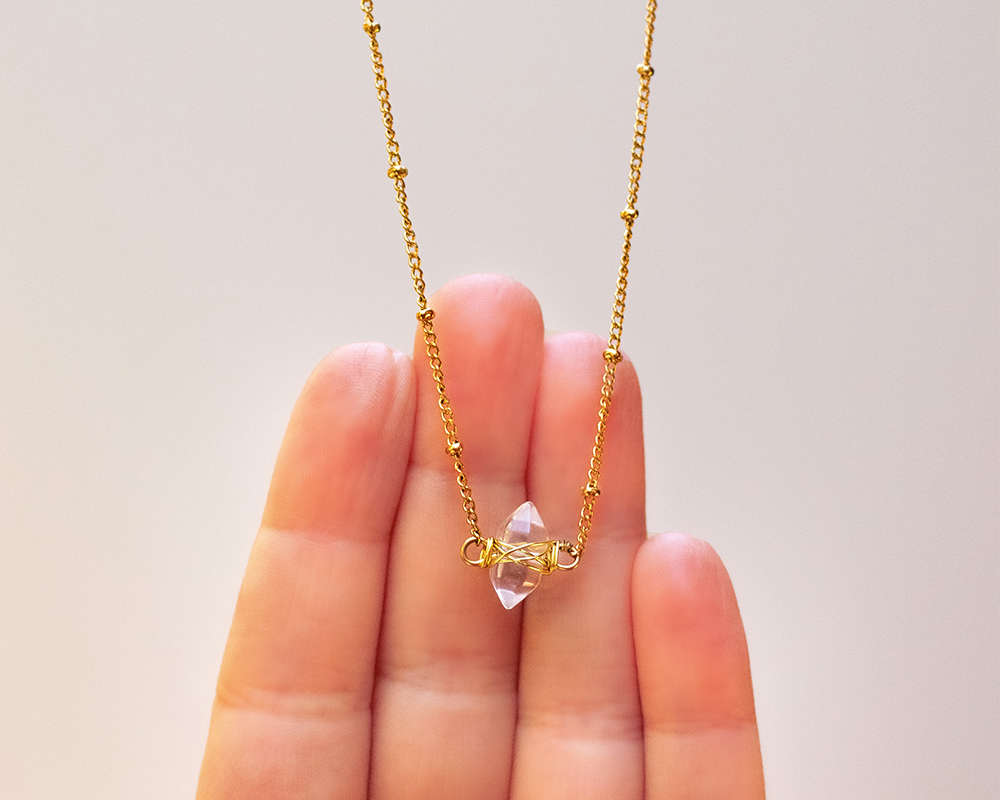 GREAT AS A GIFT
Purchasing a Healing Necklace for someone as a gift? With it's special healing abilities, a Healing Necklace is a very special gift for anyone you care deeply about. It's so much more than just a beautiful jewelry piece!