Our brand new Good Vibes cuff radiates positivity on your wrist!  Good vibes is not only our motto, it's a way of life and with your good vibes cuff you'll for sure bring more positivity to the world. 


Hand-made & Polished

Available in two sizes S and L

Bendable to create the perfect fit
Silver: 316L Stainless Steel
Gold: 316L Stainless Steel with 18K gold plating
FREE Shipping Worldwide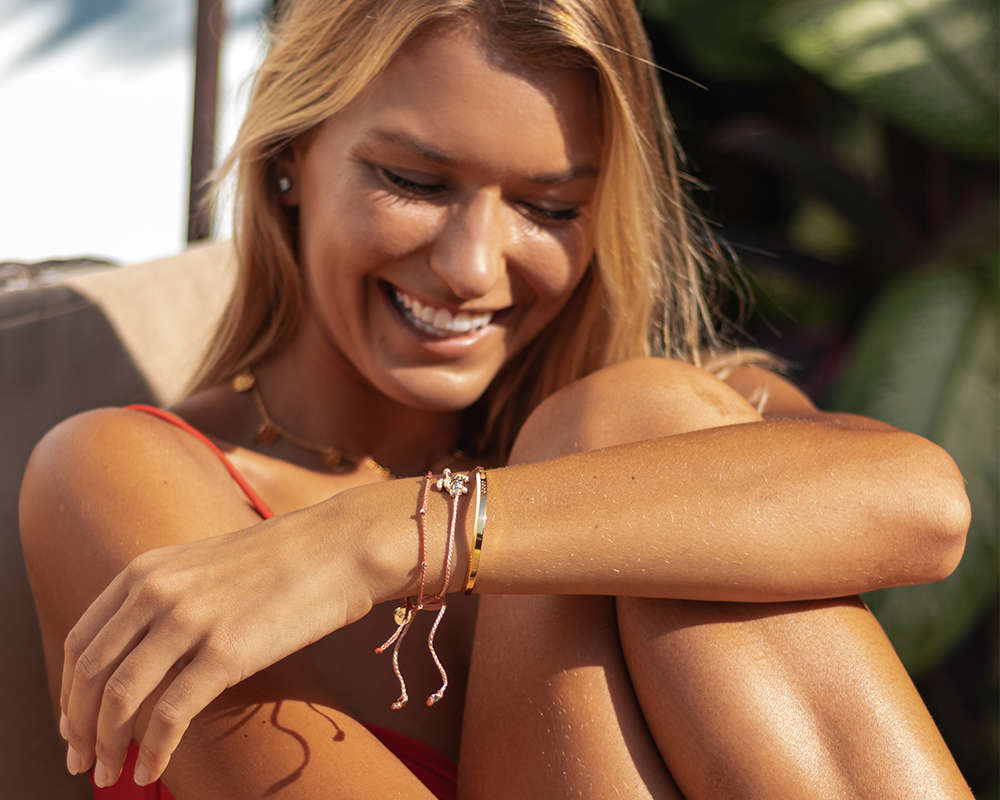 GOOD VIBES ARE ALL WE NEED
Being genuinely positive all the time takes a lot of effort. Choosing to make that effort every day is not something that we always remember. This is why we've created our beautiful Good Vibes Cuff®.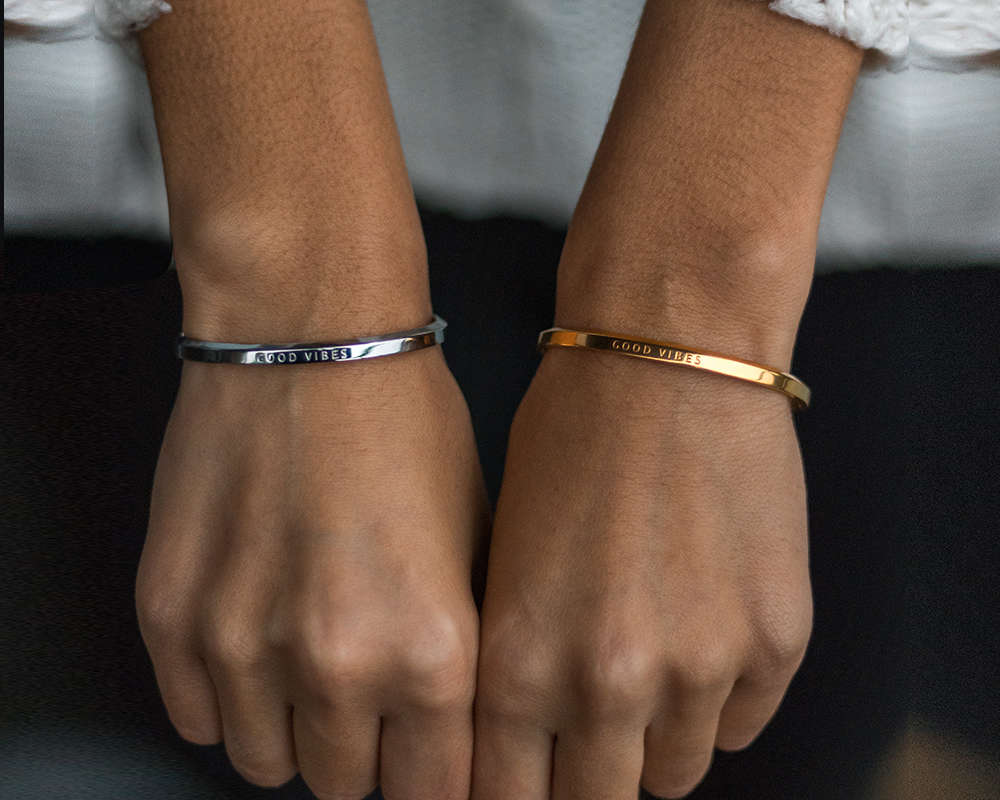 THE PERFECT FIT FOR YOU
You can easily change the size of your Good Vibes Cuff® by carefully tightening or loosening it. We advice to only bend it to the perfect fit once.

Your Good Vibes Cuff® is 100% waterproof and can be worn all the time.